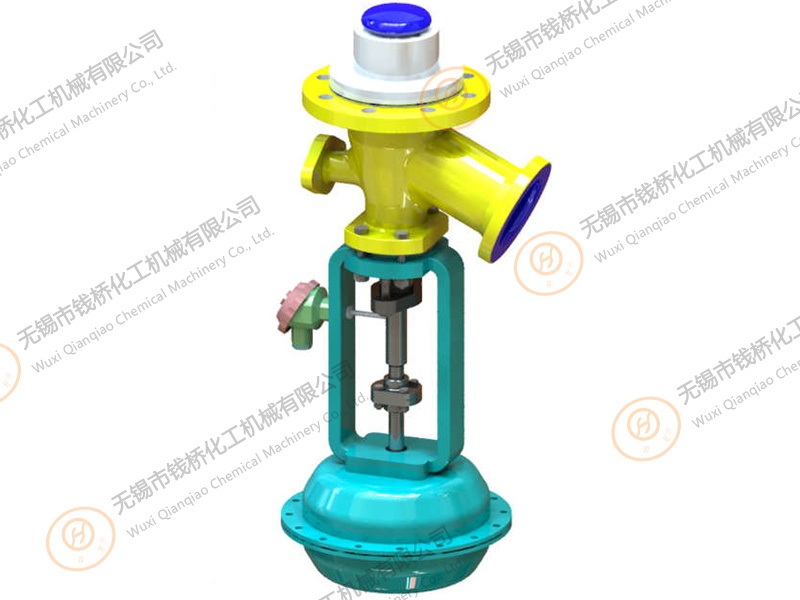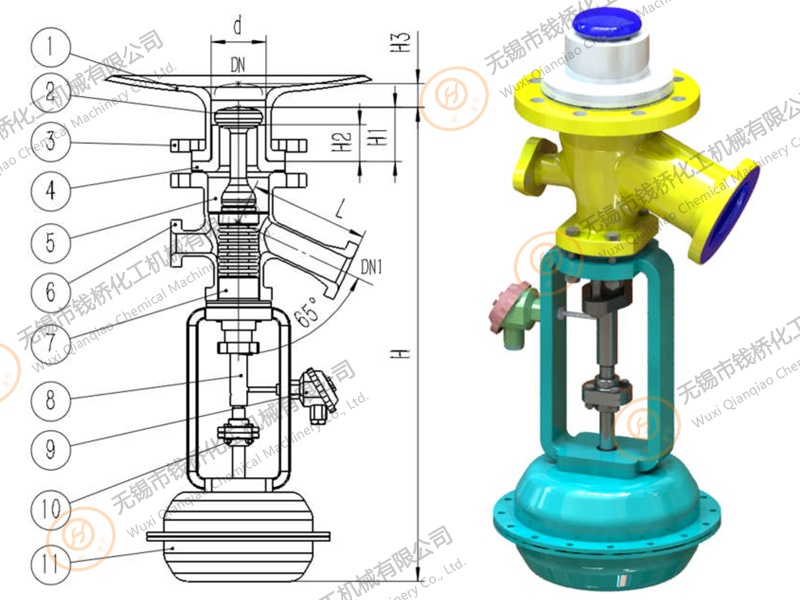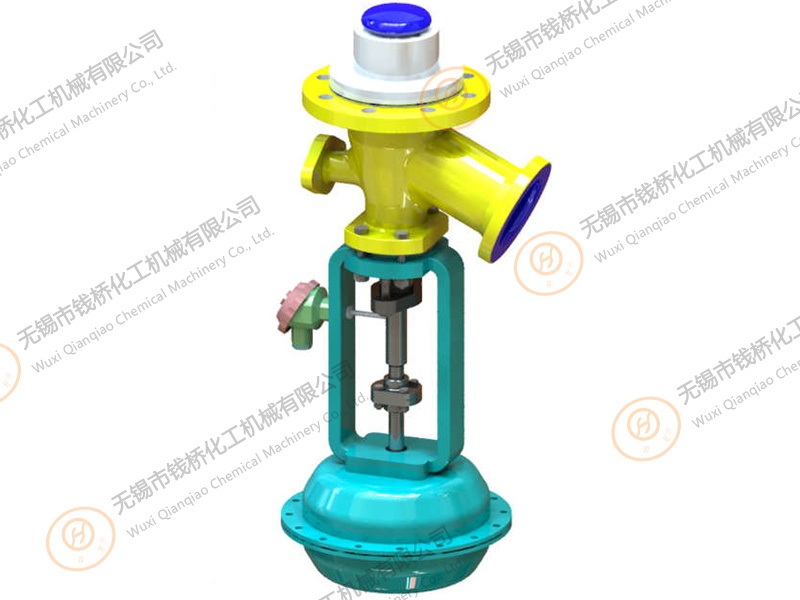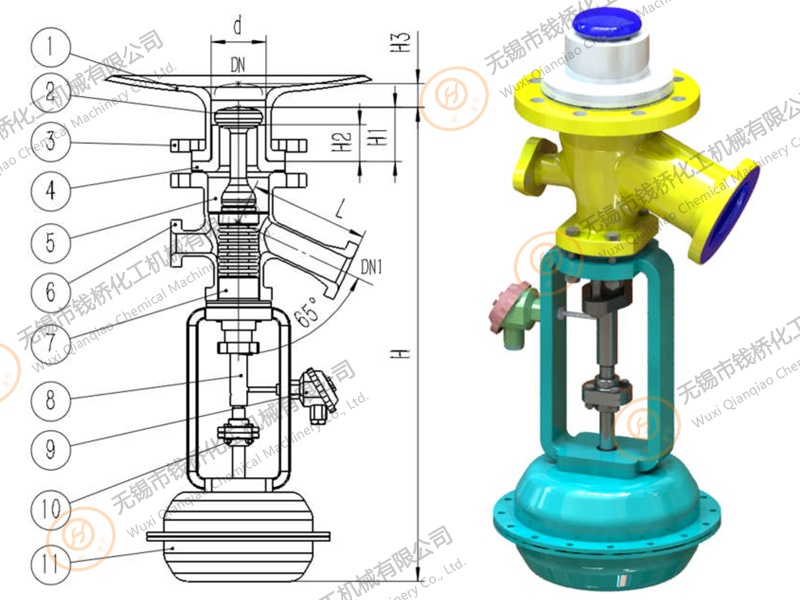 Bottom outlet valve (65°) gap free with pneumatic actuator
Bottom outlet valve (65°) gap free with pneumatic actuator.搪玻璃上展式自动放料阀 *内置测温气动放料阀Can not be used for liquids containing fluoride ions (such as hydrofluoric acid, etc.), nor can it be used for strong alkalis and concentrated phosphoric acid with a temperat
ONLINE
Bottom outlet valve (65°) gap free with pneumatic actuator
Can not be used for liquids containing fluoride ions (such as hydrofluoric acid, etc.), nor can it be used for strong alkalis and concentrated phosphoric acid with a temperature ≥180°C.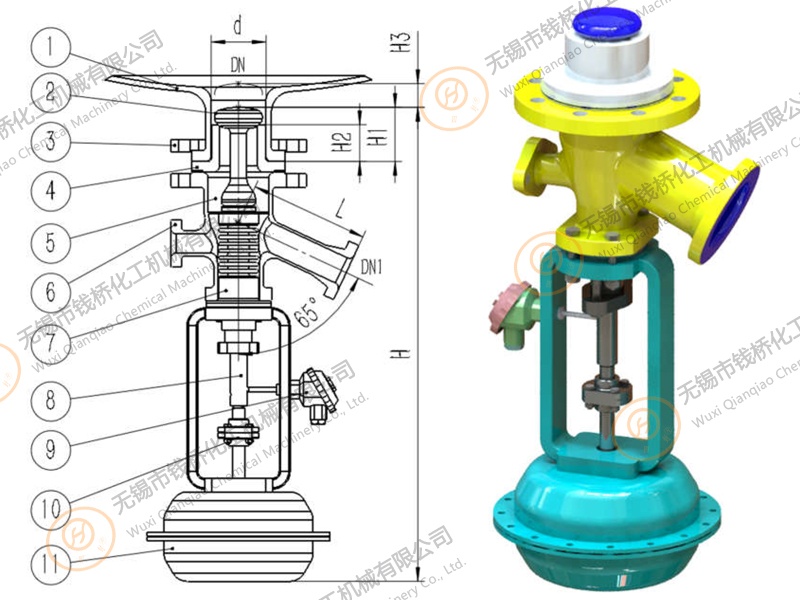 1、RECATOR 2、SPINDLE 3、SPLIT FLANGE 4、VAVLE SEAT 5、VAVLE BODY 6、
CLEANING POSITION 7、CORRUGATED PIPE 8、VAVLE STEM 9、TEMPERATURE SENSOR
10、COUPLING 11、CYLINDER

Operating temperature:-19°C~200°C (Sudden temperature change less than 120°C)
Operating pressures:-0.1MPa~1.0MPa
Operating environment: The inorganic acid, organic acid, weak alkali solution and organic solvent are superior to stainless steel in strong corrosive media such as hydrochloric acid, nitric acid, and aqua regia.